Executive Summary

The advent of lead mining in Kabwe dates as far back as 1904 whilst the mining activities came to an end in 1994 after the closure of a number of mines in Zambia. However, the effects of lead mining though are still being felt and have generated discussions focused on three main areas of concern especially in the affected communities such as Makululu compound of Kabwe town.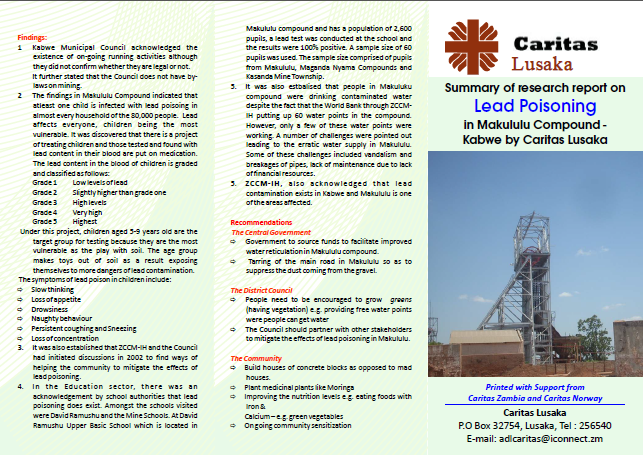 These concerns are:

a) The health effects related to lead mining activities on the local communities especially children who are highly affected.

b) Effective preventive measures such as provision of water to the households of Makululu and other compounds to facilitate the greening exercise.

c) The intended pull out of ZCCM-IH without facilitating the Municipal Council to run the project.

It is against this background that Caritas Lusaka conducted a study in an effort to understand the situation and help the community in finding mitigating solutions to the problems.

Find the entire report here...